Taking Discover Scuba Diving in Galicia
Have you ever wondered how it feels to breathe underwater? </span >
So this is your choice if you want to find out but you are not yet ready to jump into a certification course. The Discover Scuba Diving program will allow you to try the dive to see if you like it.
Although it is not a real dive certification, during the baptism experience you will learn how to use the diving equipment. All this in a shallow area. You will receive a quick and easy introduction to everything you need to explore the underwater world.
A certified Dive Instructor will be by your side in both theory and practice.
The activity lasts between 2-3 hours. You will have to contact us to request a date and time at least 48 hours in advance!
Live the experience as a diver when doing your first dive in the sea, in a protected environment similar to a swimming pool, safely.
Discover scuba diving in the Atlantic Islands
Our visitors' most asked questions.
Why taking Discover Scuba Diving with our center?
In Portosub Diving Center we work exclusively with Certified Diving Instructors. All of them with great experience, will help you feel at home and enjoy your adventure.
What is Discover Scuba Diving?
You will learn the basics you need to dive under the direct supervision of a PADI professional. One of the things you will learn is that you can really breathe underwater and whether you like it or not. What you will do:
Learn how you feel with your diving equipment on and how easy it is to move around in the water while wearing it.
Realize what it's like to breathe underwater and find out if you can find yourself comfortable there.
Learn some basic exercises and safety rules that will lead you to your full certification course when you take the next step.
What is Discover Scuba Diving really about?
We will begin the baptism of diving in the classroom located in the Center of Diving and Activities of Leisure Portosub (Portonovo), where we will give a small theoretical class in which they will explain: safety measures, signals to communicate us under the water, how works a regulator of diving and other concepts (20 minutes approx.). In the classroom we will resolve any doubt that may arise to the student to get rid of that fear of the unknown.
Once the theoretical class is over, we will go to the changing rooms, where we will put on the neoprene suits and the booties and where we will be able to take a shower after the activity.
Once the light equipment is in place, we will go to the bathing area and the instructors will help the students put on the heavy equipment (ballast system, vest, fins…). Once the equipment is in place, we will start the entry into the water, always with positive buoyancy, where an instructor will be in the water pending each student.
Once in the water, we will begin to breathe through the regulator on the surface to experience the first contact with breathing in the water. When we are comfortable with the breath, we will begin the dive in a shallow area (it will always be a safety depth), until we kneel in the sand. Here we will be a few seconds assimilating that it is possible to breathe under the water without greater effort than maintaining a relaxed breathing.
Now yes, we begin the route underwater while our brain will have forgotten all fears and begins to focus on the wonders of the seabed. (Time underwater: 30 minutes approx.)
There's nothing like breathing underwater for the first time. It takes some time to adapt, after all, humans are not meant to do this. However after a few minutes of overwhelming amazement, most participants realize how simple diving really is. The biggest challenge facing instructors is not to encourage participants to go into the water, but to persuade them to go out when the program is over. The fun part? Everything is fun!
Plus you can earn credits! If your Discover Scuba Diving program includes a real open water dive, your experience can count towards PADI Scuba Diver or Open Water Diver certification , putting you one step ahead when you decide to do so.
You will be able to discover the sensations of a certified diver with the necessary safety environment.
Any advice?
Pay close attention to your PADI Instructor. It is a prepared person with experience doing this activity with people without experience. Enjoy it to the full, as it will be one of the unforgettable moments of your life.
You will use all the basic diving equipment including a mask, snorkel and fins. Also a Buoyancy Compensator BCD that will also support your dive tank. Plus a dive regulator to breathe through and instrumentation to control the depth and supply of breathable gas.
You will wear a wetsuit to compensate for water temperature.
You'll learn everything you need for a first underwater adventure.
You can read more about Discover Scuba Diving at PADI page.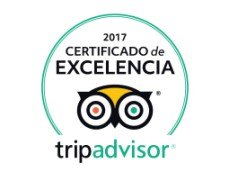 Diving Baptism opinions
We have been awarded Tripadvisor's certificate of excellence for our work in 2017. You can consult in Tripadvisor what they think other people who have made the Baptism of Diving in Galicia with Portosub. If you have carried out this activity with us, leave your comment valuing your experience, so that other travellers can get to know our work first hand. Thank you all for your opinion.