Rental Boats and Yachts with Skipper in Sanxenxo
Now with Portosub you can enjoy spending the day aboard a boat with your group of friends, acquaintances or relatives. In addition, you do not have to worry, we put the skipper of the boat. You just have to come and enjoy.
Enjoy renting a boat for a day
We have at your disposal different boats according to the number of passengers. For large and small groups. Available in half day, full day or night trips.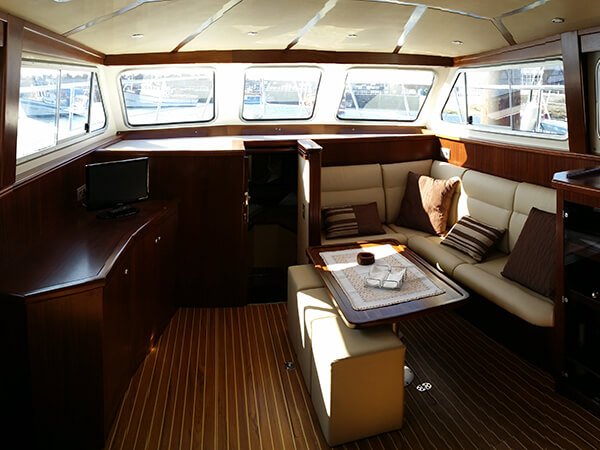 Accommodities on a luxury trip
Our largest boat has a length of 14 meters, 2 engines of 350 hp and has 2 double cabins, 2 bathrooms and kitchen lounge. It can carry 11 passengers. In combination with the small yacht, it could receive groups of 16 people.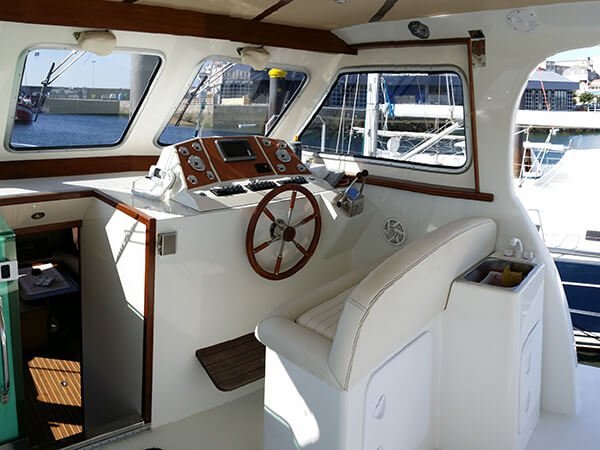 The Skipper is included
You don't have to worry about carrying the boat. We include the skipper in all trips, so that you enjoy your day to the maximum, with total tranquility. We have all the security devices and highly trained personnel.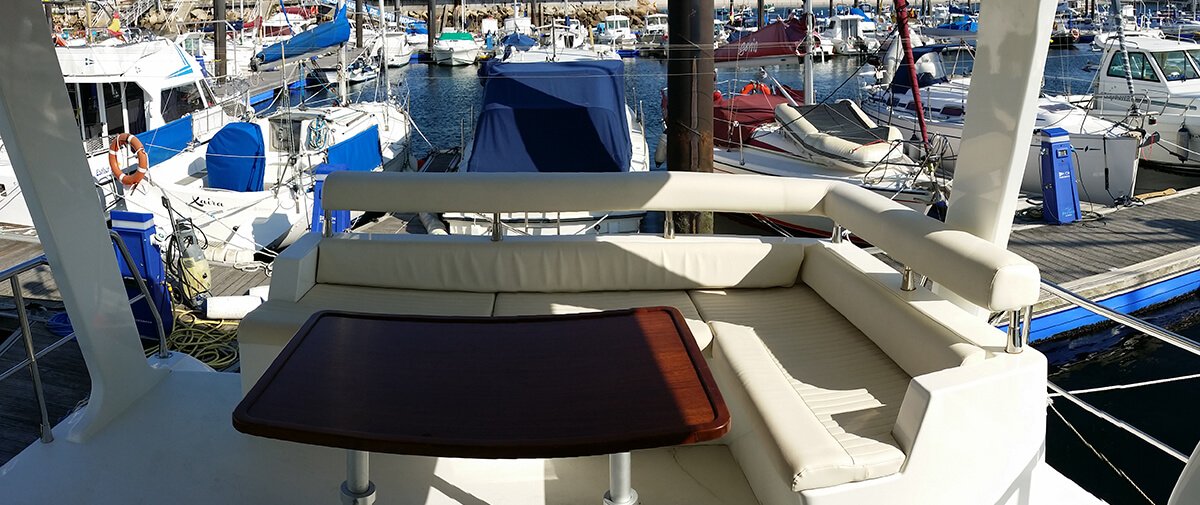 Rental yacht with activities
We have the possibility to carry out different aquatic activities during the day. You can do water skiing, wakeboarding, double doughnut rowing, etc. See information about these activities when booking.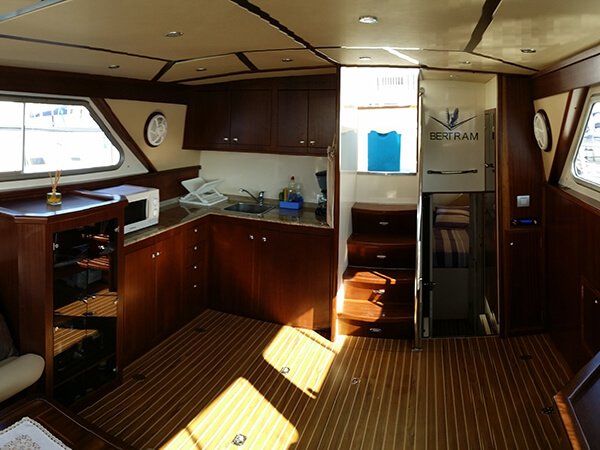 Currascadas y Fiestas en el Mar
We put the means and you the inspiration. Celebrate a birthday party, prepare a barbecue, we help you fulfill your wish.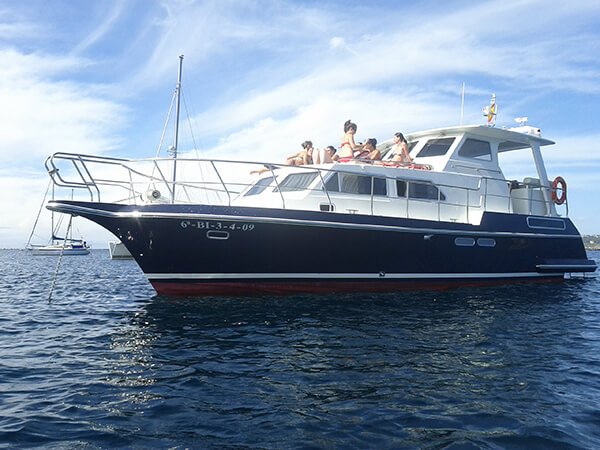 Bachelorette and bachelorette boat party
Make your bachelor or bachelorette party aboard a boat with your friends. We have the place and you enjoy the party.
450 €
mínimo 7 personas horario de 11:00 a 20:00
14 y 12 metros
Yate Grande
850 €
máximo 11 o 9 personas de 11:00 a 20:00
Yate + Lancha Rápida
actividades acuáticas
1200 €
máximo 16 personas actividades acuáticas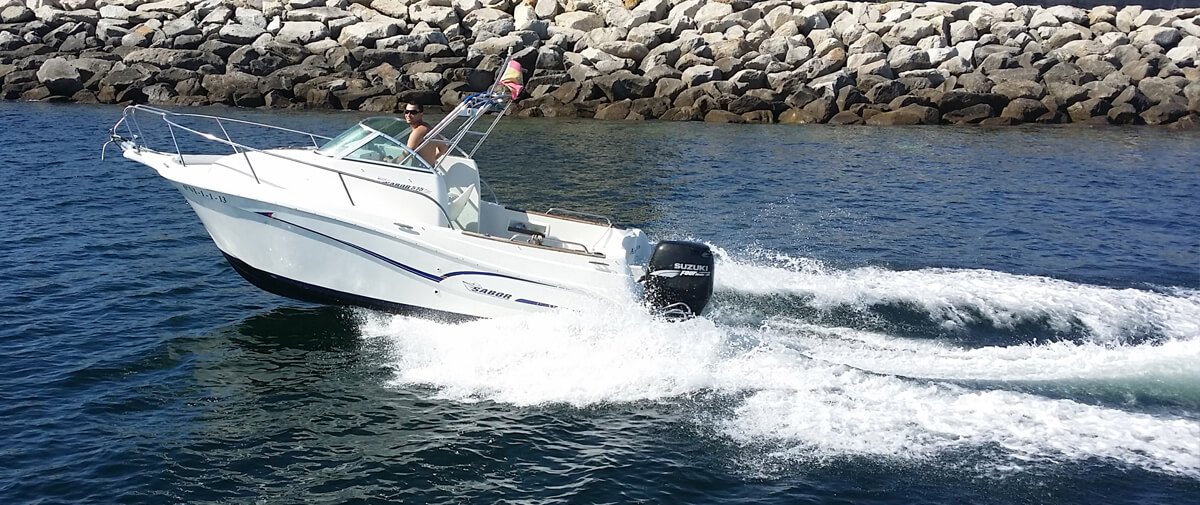 On Saturday, it is only possible to rent boats during the whole day. For the rest of the days, you can rent for half a day. We recommend that you contact us as soon as possible, as people usually book well in advance.
Full day departures are 8 hours, from 11 am to 8 pm. Half day trips are 4 hours.
340 €
máximo 7 personas 4 horas
14 y 12 metros
Yate Grande
550 €
máximo 11 o 9 personas 4 horas
Yate + Lancha Rápida
actividades acuáticas
750 €
máximo 16 personas 4 horas de actividades acuáticas
Yachting outings at night
Enjoying a party at sea under the starlight is spectacular. That's why it's our star product for parties. We offer you the possibility of going out at night in our boats with skipper. Get on board with us who are going to party (or we continue in the boat).
The night outings by boat are from 10:00 to 02:00 (4 hours). With the nightlife of Sanxenxo, you can continue the party when you arrive, if you still have strength.
400 €
mínimo 7 personas de 22:00 a 02:00
14 y 12 metros
Yate Grande
550 €
máximo 11 o 9 personas de 22:00 a 02:00