Readers Rating

Rated 5 stars




5

/ 5 (

Reviewers

)

Spectacular
---
Discover Scuba Diving on the Ons island
A baptism of diving represents living the adventure of breathing underwater. Using the complete diving equipment, you will be able to discover the underwater world by yourself. To feel the thrill of breathing while submerged is incredible, moreover, in the Atlantic Islands National Park..
We are an Authorized Diving Center to perform the experience of diving in Ons Island, both for people with diver certification, as for those who have never dived.
These are, without previous experience, you can enjoy the seabed of the Islands.
Scuba diving is something you have to do
in life
And now you're wondering what's the difference between a dive baptism and a dive course?
Baptism diving is an activity, which consists of a theoretical session and a practical experience . The theoretical part lasts between 20 and 30 minutes, where you learn the basics for a safe dive. Afterwards, in a shallow area, you will do the practical part that also contains a walk to enjoy the moment. Once finished you will have the basic notions of safety in this sport and knowledge of how to perform the basic maneuvers of diving.
A diving course is something else. Studies 5 theory modules, where you learn different techniques to solve problems, notions of depths, compression, time you can dive without risk, learn to plan a dive and some other subject. After this, you must perform 5 sessions of exercises in confined waters, and then perform 4 open water dives and put into practice the theory and exercises learned during the course. Once you have completed the basic course, you will be certified to be able to dive up to 18 meters anywhere in the world.
In both, you will dive accompanied by a PADI Instructor, the difference is that during a diving course you will perform maneuvers until you become an autonomous diver.
At the baptism of diving, your instructor will be responsible for controlling the depth and air supply, as well as teaching you the equipment and rules necessary for the experience. It is recommended that you try this experience from the beginning before do any diving course . This way you will know how you are going to breathe through the equipment.
Duration of the Discover Scuba Diving
The duration of a Duration of the Discover Scuba Diving in coast is of approximately 3 hours. In this case, it is necessary to count the transfers from and back to Ons Island. This takes the activity to some 4 hours long.
The diving equipment you will use
To test what it feels like to breathe underwater you will use autonomous diving equipment, consisting of: Mask, snorkel tube, suit, fins, booties, vest, bottle and regulator with manometer and depth gauge.
Requirements for diving in Ons Island
To carry out the baptism of Diving in Ons it is necessary to have at least 16 years of age. Remembering that children under 18 must have parental authorization to participate in the baptism of diving in the sea.
You must answer a medical questionnaire and if you are a minor, your parents or guardians must accompany you to fill out the documentation.
You must bring towels and flip-flops and swimsuit, the rest is already included in the price of the baptism.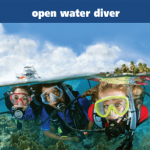 What if I finish my Discover Scuba Diving and want to do a diving course?
If you finish your baptism and wish to do the initial diving course with Portosub, called PADI Open Water Diver you are in luck. We will deduct 40 € from the total cost of the course for having done this experience with us.
All you have to do is inform your Instructor that you want to take the course and pay the registration fee for the course within 30 days after having submerged with us.
Discover Scuba Diving of Sea in Galicia
Depending on temperature and weather , we will advise you on the best day to experience the sea. It is advisable that you contact us as soon as possible so that we can provide you with the best dates to enjoy the most.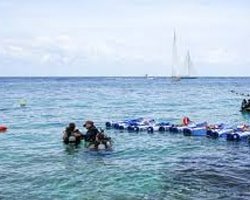 Remember
We will use the same equipment that any diver uses. We will have the advantage of being in an unforgettable place. Do not forget to bring flip-flops and towel.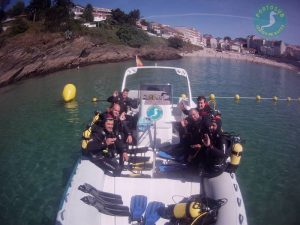 Boat transfer
We will leave the Nautico de Portonovo in the boat with the equipment and sail to the Island of Ons to perform the activity. Finally we will return to Portonovo.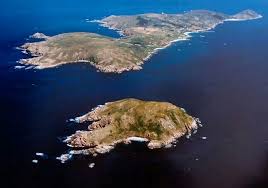 Near-shore
We will do the practical part near the coast of Ons Island, in a privileged place and with waters that look like a swimming pool.
By doing this adventure, you will live a diving experience during your baptism. It will probably be the most enriching thing you have done and enjoyed in a long time.
We are sure that after this adventure, change your conception about the underwater world.
The activity is carried out at a safe depth. Never more than 6 meters in the initial dive.
Transfer from Pontevedra
For our clients, we have a transfer service from the Diving Centre in Pontevedra to the one in Portonovo. Consult us for more information.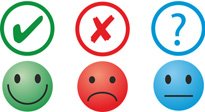 If you already participated in this activity with us, remember to leave your opinion so that other travelers like you know first hand what you have felt.
If you want to make a reservation, don't wait any longer and contact us now to check time availability.
Make your first dive as soon as possible.
An instructor will answer your questions and provide you with any information about prices, courses and other activities at the dive centre.
Book now
Contact us to reserve your experience. By telephone on 607 083 551, by mail buceo@portosub.es or through our website.
Discounts on group activities
If you come as a group, you will enjoy a very reduced price. You can check other details, prices and offers by contacting us.
The activity is always carried out with small groups. Safety is the hallmark of quality that accompanies this offer.
The diving center has several PADI certified diving instructors to be able to attend groups with the maximum security and attention of the participants.
You may also be interested in
Diving course without previous experience. Minimum age 16 years old. Possibility of online theory or classes at the dive centre. PADI certification up to 18 meters. Student insurance and material during the course included.
Enjoy the variety of water activities we offer in the area of Sanxenxo (Portonovo). If you come with family, you will be able to combine several adventures in your vacations.