Portosub started in the city of Portonovo, with the Portosub Diving and Water Activities Center. In addition to diving, we perform other leisure activities such as Paddle Surf, Wakeboard and Snorkel among others. A great number of people visit our facilities every month to do diving courses or baptisms.
Now we want to introduce you to the team that is part of Portosub.
.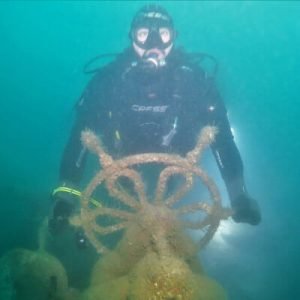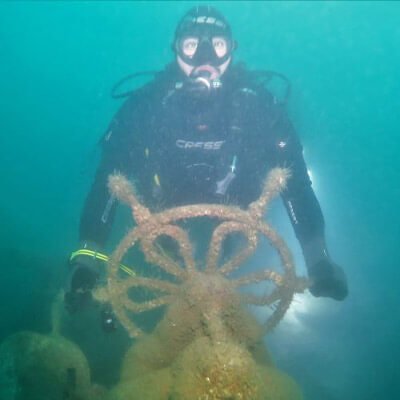 Leopoldo Leiro
PADI Instructor IAHD Instructor Owner of Portosub.
Creator of the Diving Center, present in the Sanxenxo store all time. Besides being a Diving Instructor, he is also an Emergency First Response Instructor and a Diving Specialties Instructor. He also has the title of Port Skipper.
His favorite dive sites besides the Cíes Islands, are the Red Sea and the Rías Baixas. Your preferred diving equipment is 100% Cressi material. He wears the Desert dry suit, an Aquaride vest, a Master Titanium Regulator, Gara EBS fins and the Air Crystal mask.
>p>Instructs diving courses every week and his favorite dive is the Gonzalez Lamb Wreck on Ons Island.
>.
Collaborators who regularly dive with Portosub although they are not professionally dedicated to sport diving, although they are qualified to do so.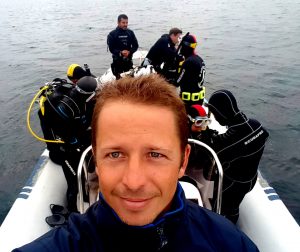 James
Instructor PADI & IAHD.
Marino profesional con numerosos días de mar a sus espaldas. Ha buceado en diferentes partes del mundo que ha visitado viajando en barco. Posee gran experiencia en el entorno marítimo y es un fan de la seguridad y la conservación del medio marino. Se formó como Open Water Scuba Instructor y mantiene sus conocimientos al día buceando con nosotros. Administrador de Mi Buceo
Passionate about spearfishing, has changed sides and currently holds the title of Rescue Diver. He is preparing the Divemaster course with Portosub and actively collaborates to improve his preparation as a professional future of recreational diving.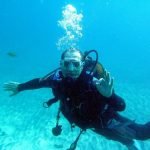 He completed his professional training with Portosub and is now part of the collaborating team. Passionate sportsman for the sea and with good knowledge of first aid and rescue. He combines his work as a father and diver instilling in his son the good habits of the sea.