A new level of development as a diver. This is what best describes the PADI Rescue Diver course. Building on what you've already learned, this course broadens the knowledge you already have about how to prevent problems during diving and how to manage them if they happen.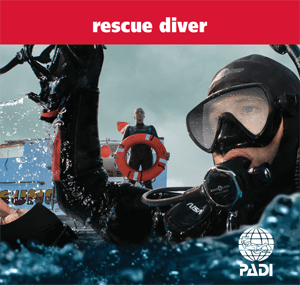 It's the most challenging and rewarding course I've ever taken.
You'll learn how to prevent and deal with problems underwater. You will feel more confident in your abilities, knowing that you can help other divers in need. You will practice how to solve problems naturally, as always, in a fun but safe way.
You will perform the theory from the comfort of your computer, tablet or mobile.
Includes their knowledge reviews, tests and exams.
PDF of your Rescue Diver manual.
Training Logbook (eTraining Dive Log).
Practical classes in swimming pool and/or sea.
Cost of certification procedures included.
PADI Rescue Diver card at the end of the course.
A PADI Instructor for your training.
Unlimited tutorials with your instructor.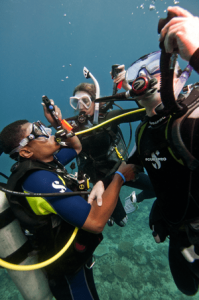 When you register for the course, you can start right away. As soon as we receive your payment, we will send you the access data to the web platform, where you will be able to consult all the information you need to dive safely and allow you to study at your own time, through an interactive program.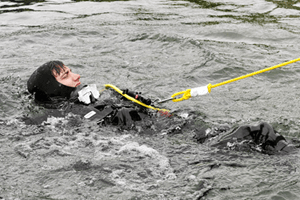 Adventure Diver certification or higher, with at least underwater navigation completed.
Have completed an Emergency First Response course in the last 24 months or do so in conjunction with this course.
A recent photograph (can be digital) for the card.
Specific medical certificate for hyperbaric activities (+info)
At the end of your Rescue Diver course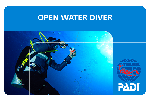 You'll be certified
You will receive in your home or where you choose, the card that accredits you as a diver Rescue Diver, recognized worldwide.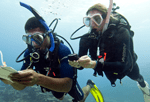 You'll know how to react
In cases of self-rescue, recognize and manage stress, emergency management, rescue of panicked or unconscious divers.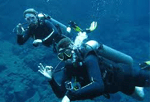 You'll be able
To handle minor and major dive emergencies using various techniques. You will know what to focus on and how to react.
Pricing and Certification Options
(Scuba Rescue Divers Certification)
It is recommended that you have your own diving equipment. In case you need parts of the equipment, you can use those of the center. Rescue training in Portonovo where you will do your skills training.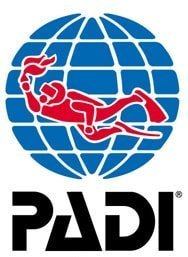 Frequently Asked Questions
Frequently asked questions about this course
What will you learn?
Auto Rescue
Recognize and manage the stress of other divers.
Equipment and emergency management.
Rescue of panicked divers.
Rescue of unconscious divers.
What diving equipment will you use?
You will use all your basic diving equipment including a dive computer and accessories. Consult your local Portosub dive centre about the equipment you will use during this course.
What teaching materials will I use?
PADI Rescue Diver Course Work Package:
The PADI Rescue Diver Work Package includes all the materials required to complete the PADI Rescue Diver Course, including a pocket mask. You'll learn to think like a rescue diver and take a look at the techniques you'll practice with your PADI Instructor. Once you have completed the Rescue Diver course, you can watch the DVD again to refresh your dive safety skills as much as you need. This toolbox of knowledge and techniques will give you the expertise to handle almost any emergency situation.
To purchase this product, contact your local PADI Instructor at your Dive Resort Portosub.
Prerequisites
To sign up for the PADI Rescue Diver course, you must:
Be 16 years of age or older.
Possess the PADI Adventure Diver certification (or possess an equivalent certificate from another organization).
Be trained and up to date in first aid and CPR within the previous two years (Ask your instructor about Emergency First Response CPR and First Aid courses).
And the fun part?
The fun part of this PADI course is growing up in the face of challenges and mastering them. Most divers find this course demanding and rewarding, and in the end say it's the best course they've ever taken.
YOUR NEXT ADVENTURE
After taking the CPR and first aid courses and the PADI Rescue Diver course, you should take the Oxygen Provider course. Together, these three courses round out your ability to manage dive emergencies.
If you want to start your professional career, you can take the PADI Divemaster (or dive guide) course, where you can collaborate on Discover Local Diving experiences and collaborate with the Instructor on most PADI courses.